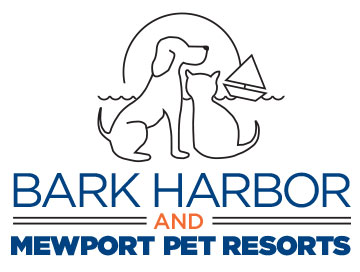 Convenient location, specialized care, and a well-trained, compassionate staff make us the top choice among pet owners. We treat every pet as if they were our very own family pet, and strive to make their stay with us as comfortable and fun-filled as possible. We hope that they will think of our pet boarding facility as a home away from home. We will go the extra mile to ensure that all your pet's needs are met during their stay with us. You can specify their individual needs for services such as, medications, grooming, a bath, or even a medical procedure, and we will make sure it happens. Whether your pet is here for a day of pampering, as an overnight guest, or for a medical procedure, we keep our facility climate controlled to ensure your pet feels relaxed and comfortable.
State of the art 3000 sq. ft Boarding Facility
Climate Controlled
Separate Dog and Cat Areas
Secure and Sun-Drenched Facility
Outdoor Fenced In Play Yards
Weekly and Daily Boarding
Medications Administered by Trained Vet Techs
Extra one-on-one Play Sessions
Professional Bathing
Floor to Ceiling Cat Family Villas (for 2-3 cats)
Late Night Snacks
Exercise & Tuck-in Service
Exotic Pet Boarding
Things to consider prior to boarding your pet with us:
V.I.P. service offers extra playtime with our friendly and fun loving staff members.
Exotic pets are always welcome, and enjoy beautiful views from our spacious treatment room without having to reside alongside their canine and feline counterparts.
Kitty Villas designed especially for cats allow your feline friends to feel more comfortable with places to climb and more room to roam, and natural sunlight to bask in to simulate the comforts of home. We also offer a separate cat play room with large, bright windows, toys, window seats, and a large cat tower to play or relax on.
Please contact our staff to make a reservation today! Space is limited, especially so during busy vacation and holiday seasons.
Pet Resort Requirements
All boarding guests are required to have had a veterinary exam within the last 12 months. All dogs must have an annual bordetella vaccine, while all dogs and cats must be current with their rabies and distemper vaccinations. We require an intestinal parasite screen every 6 months.  This assures protection for your pet and others. If your pet receives medical services elsewhere, it is your responsibility to bring the information to Bethel Vet. We will not accept dogs or cats for boarding without this documentation. Our fax number is 203-794-1285.

Daily Medicating: If your pet is on medication, we will administer it during the boarding stay. Please bring the medication with you in the original labeled packaging.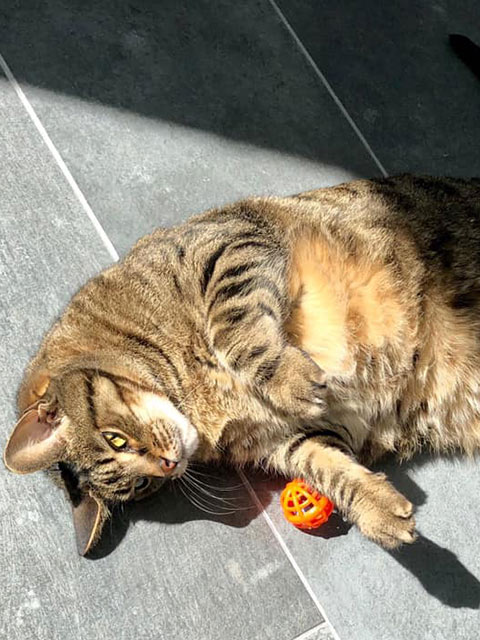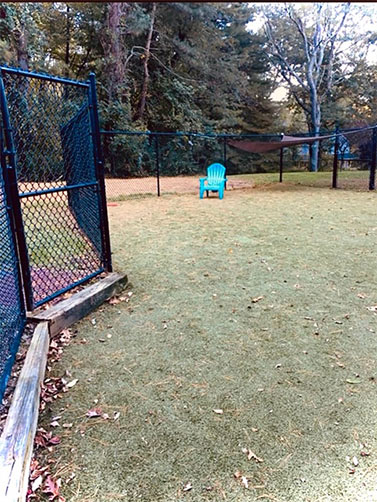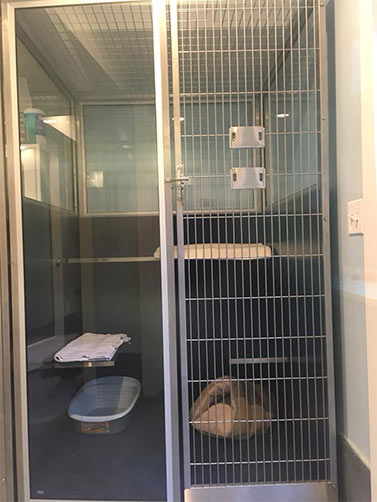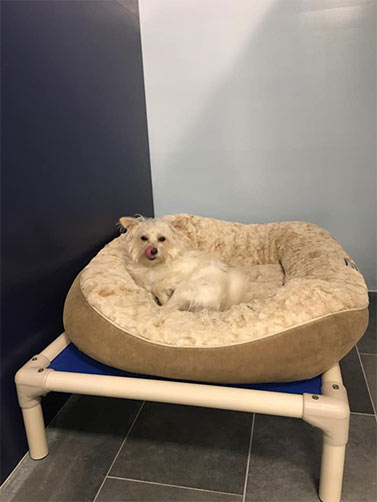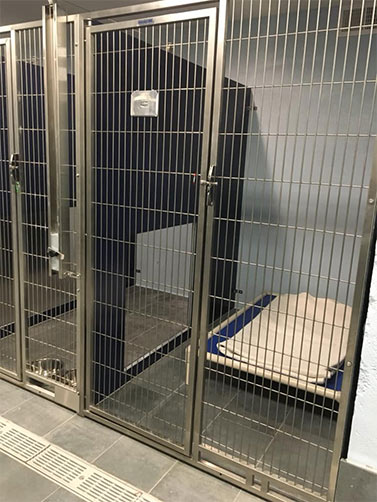 Dog Boarding
Temperature controlled area
1 on 1 attention throughout the day from our staff
3 staggered outdoor play times per day
Fresh water throughout the day
Cat Boarding
Temperature controlled area
1 on 1 attention throughout the day from our staff
Cat room – scratching post, windows and condos
Fresh water throughout the day
Exotic Pet Boarding
Birds, guinea pigs, and rabbits
Temperature controlled area
Personal cages/crates welcome
Fresh water throughout the day
Offering Doggy Daycare starting Spring 2020!