Puppy Kindergarten
The first 20 weeks of your puppy's life are crucial in establishing strong obedience and social skills to last a lifetime. Our Puppy Program is specially designed for puppies 10 to 24 weeks old. This program lays the foundation for our attention-based training and helps puppies learn to overcome fears and learn fundamental basics. Our puppy trainer makes this FUN and educational for puppies and their owners!
The Puppy Kindergarten program will focus on:
House breaking
Crate training
Socializing your puppy
Basic commands
Leash walking
…and so much more!
Call us for our next session dates at (203) 794-0247.
Vaccination Requirements:
9-12 weeks: Distemper/Parvo combo
12 -16 weeks: Distemper/Parvo combo, Bordetella (Kennel Cough), Rabies
Over 16 weeks, and all adult dogs: Distemper/Parvo combo, Bordetella (Kennel Cough)
Meet our Dog Trainer, Julia King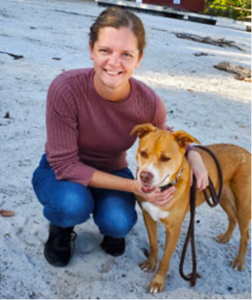 Julia King is a professional dog trainer certified by the Animal Behavior College in 2015. Julia has been training dogs for over 15 years, using positive training methods in different parts of the country. She has worked with all ages and breeds of dogs with many different behavior problems and volunteers her spare time fostering dogs and working with local rescues.
Julia offers a 6 week puppy kindergarten, which meets once a week for 1 hour. She also offers individual sessions for dogs with behavioral issues.